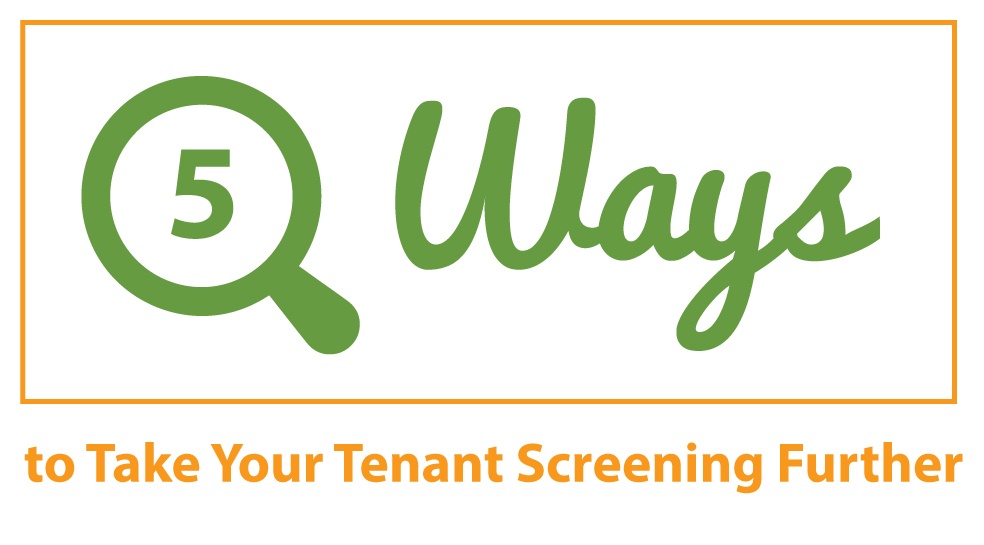 But here's the deal: It doesn't have to.
Here are five advanced tenant screening techniques to help you find the perfect tenant.
Let's face it. It is tough to find a great tenant.
It takes time. It can be frustrating. And if you don't make the right choice it could cost you big time in the long run.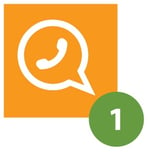 Use your voicemail to your advantage.
If you get a call from a potential tenant, let it go to voicemail.
Why you might ask? Simple.

You can listen to it a few times and start to learn about the person. Do they sound nervous? Are they professional? Do you hear dogs barking in the background? The background of the message, as well as the message itself, can give you some hints into their current living situation.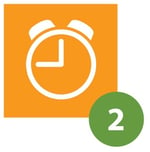 Arrive early to each tenant showing.
If the appointment to meet with a potential tenant is at 7:00 p.m., arrive at least 15 minutes early. Why? You can watch them drive up and check out their car. If it's a perfectly clean and well-maintained car, that is a great sign they are neat and care about their belongings. If it has a scratch here or there, but looks good otherwise, it isn't necessarily a big deal. They just might have not the money to spend on the bodywork, which is understandable. If the inside is completely trashed or looks like it could be on a show about hoarders, you may want to reconsider.


Conduct the showing personally.
No one will be more concerned about your property than you, so don't farm out the showing to someone else. Meet the tenant and walk them through the property one-on-one. It gives you a chance to spend time with your potential tenant and get to know a little bit about them. You can also pick up on some cues. Did they arrive to the appointment on time? Do they present themselves well? Do you smell cigarette smoke on them? Make sure you communicate your requirements during the meeting. If you don't want cats, more than four family members living in your dwelling, or smoking inside, now is the time to bring it up.

Be sure to pay attention to their questions. If they ask if they can move in immediately, and it isn't related to a move for work, they could have a questionable situation. Ask more questions as to why. It could be no reason for concern, or it could be due to an eviction. Just make sure you are following the laws of the Office of Fair Housing and Equal Opportunity from the U.S. Department of Housing and Urban Development. A landlord cannot discriminate or deny a rental based on race, color, religion, sex, handicap, familial status, or national origin.


Tell them you will do a background check upfront.

If a potential tenant is concerned about what you may turn up during a background check, they won't even want to set up an appointment to see your property. MyRental™ will let you look at more than just their FICO score. You will find out if they have any evictions, a criminal history, or if they are on a terror watch list.

When you look at your report from MyRental, remember that their FICO is a good place to start when determining if a potential tenant is a financial risk. Remember, however, there are different kinds of debt. Debt from a mortgage, car purchase, or college is very different than debt from credit cards. Revolving debt on credit cards is related to consumer purchases which can be considered more risky than a steady and predictable monthly payment for a home or a car.

After you look at their credit history, check out all the other important information you get in the report. Do they have a history of evictions? That is a huge red flag for a landlord!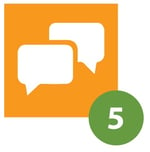 Talk to two previous landlords.

If the potential tenant complains about their previous landlord, it doesn't hurt to place a call. But call the last two landlords to get a better feel. It is always possible that the current landlord and tenant just didn't get along and may not have good things to say about each other. But two landlords having issues? That is definitely a sign of buyer's remorse.
So what does all this mean?
When you decide to rent a property, you are allowing someone you do not know to move into what is probably your biggest financial investment. Make sure to have a thorough screening process when preparing to rent your property to help minimize tenant risk.
Disclaimer: The information in this article is solely for editorial purposes and should not be viewed as recommendations of CoreLogic®.
Posted by Admin 10:53:16 AM
Subscribe to Email Updates