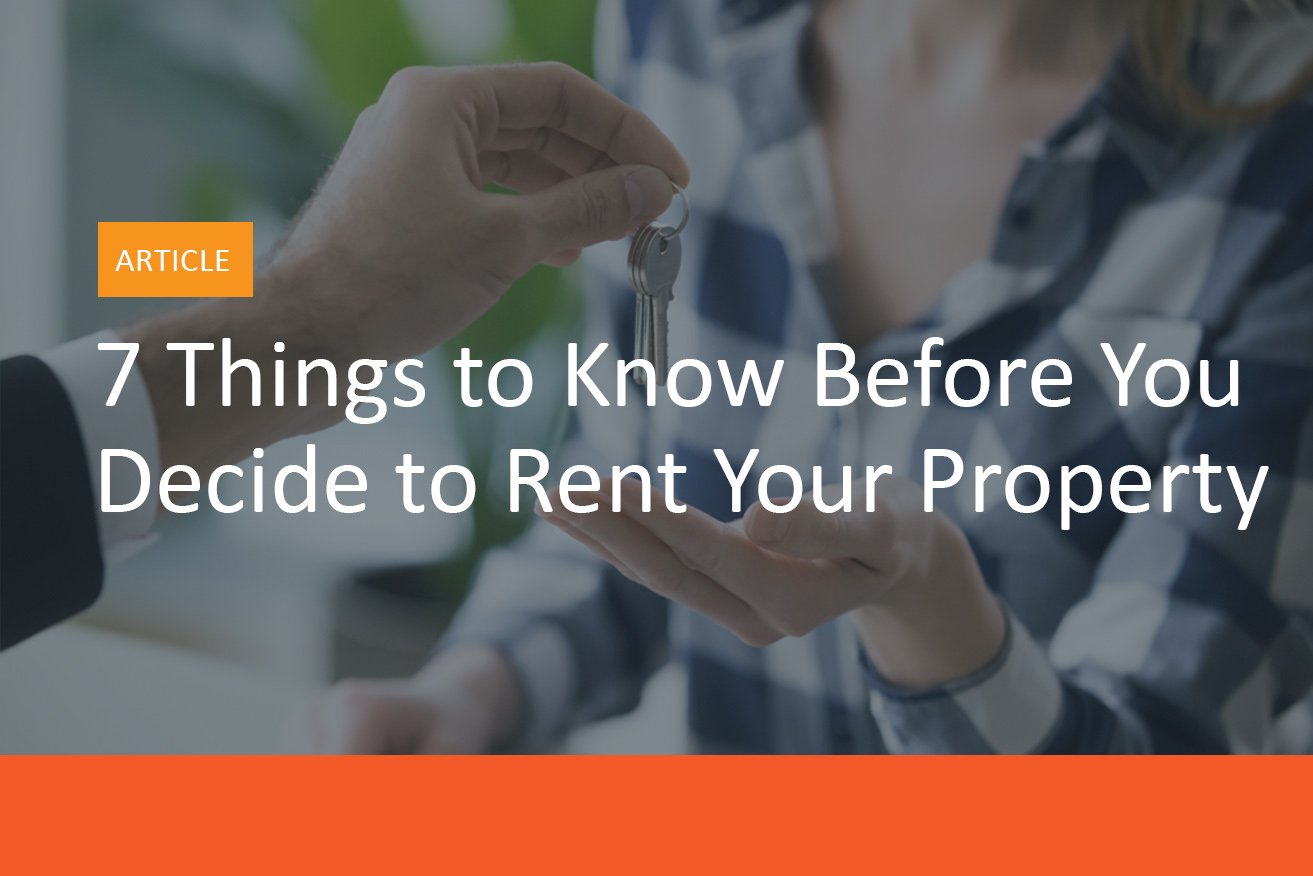 Renting out your property can help you cover the expenses of owning a house while building wealth. Before you start, though, it's important to have a clear idea of everything that goes into being a landlord. From handling the application process to tracking rent payments, there are plenty of tools to help potential landlords manage their properties. If you're considering whether your property is ready to rent or looking for tenant screening services to help you find the right renters, here are five things to know before you decide to become a landlord.
1. Small-Scale Rentals Can Build Big Wealth
If you're concerned about whether you'll need to compete with large-scale investors when renting out your property, rest assured that this isn't a major issue in most markets. According to the Urban Institute, about 45 percent of landlords who own and rent single-family homes have just one house they rent out, and 87 percent of rental owners have 10 or fewer homes in their portfolio.
2. Good Tenants Expect a Well-Maintained Property
If you want to attract the best tenants to your rental property, you need to make sure everything is well maintained. Before you offer up a home for rent, have it inspected for any potential problems and correct those problems before seeking out your first tenant. You might have to make repairs on the property or replace broken appliances before your home is ready to rent. Good tenants—the kind who pay their rent on time every month and take care of the property while they live there—expect everything to be in good shape on move-in day.
3. Rental Prices Vary Widely Even in the Same City
Before you post your rental ad and start screening potential tenants, figure out what you're going to charge. Pricing your rental competitively helps protect you from being left with an empty home and no income for months between tenants.
Basing your monthly rental rate on other homes in the area or on a general average for your town or city is a good place to start, but keep in mind that rates may vary by neighborhood or even block by block. Keep an eye on the prices of other rentals nearby, the condition of those rental units and how long they are typically vacant between renters. This information can help you set a price that attracts good tenants and gets your unit filled quickly.
4. Tenant Screening Services Can Simplify the Rental Application Process
When it comes to finding good tenants, screening is essential. You may want to know about potential renters' credit histories, previous evictions or late payments, and criminal background search results before you can decide whether to accept their applications. An online rental application with automatic tenant screening helps you weed out unsuitable applicants and choose the best renters for your properties.
In addition to using an online tenant screening service, you can also assess potential renters yourself during phone conversations or when they come to view the rental property. You might also want to ask for references from prior landlords.
5. Management Is a Big Part of Renting a Home
Unexpected problems can occur in any rental property. Plan your management strategy before you start renting so you always have someone available to make repairs or address issues with the property. If you're living nearby and enjoy hands-on maintenance work, you might tackle the property management yourself. If you live far from your property or would prefer not to be on call 24/7 in case of emergencies, you might want to hire a property manager to deal with urgent situations as they arise.
6. Federal and Local Laws Can Affect Your Ability to Rent Your Property
Before you start renting your property, look into the legal aspects of becoming a landlord. Rent collection, limits on security deposits and eviction procedures may all be regulated by federal, state or local laws. Federal laws, including laws protecting against discrimination and the Americans with Disabilities Act, might affect how you screen renters and what you can require of applicants or renters. You might want to consult with a real estate attorney and an accountant familiar with real estate law before renting your property. These professionals can help you manage the legal and tax aspects of running your rental business.
Insurance is another aspect of owning a rental that you need to consider. A standard homeowner's insurance policy doesn't typically cover rental properties unless you are also living in the home. You'll need to get rental home insurance to cover damage to the structure or any accidents that occur on the property. And, because rental home insurance doesn't cover tenant belongings, you may want to require tenants to carry their own renter's insurance as well. You can even put a requirement in the lease for tenants to get renter's insurance. Safe Rent Solutions proudly offers high quality and low cost renter's insurance.
7. Stating Expectations Upfront Helps Smooth the Landlord-Tenant Relationship
All property owners have expectations about how tenants should take care of the rented property, so make sure you state them up-front. Some things can be stated directly in your rental ads, such as whether you're willing to accept pets, the maximum number of people who can live in the home and whether utilities are covered in the rent. Other expectations might be discussed during the rental application process.
No matter when you discuss them with your potential tenants, all expectations should be put into the written lease contract. Your rental lease should state exactly when rent is due each month, the amount of the security deposit, eviction terms and what penalties apply for late rent. Other things you might include in the contract are lawn maintenance responsibilities, who covers minor repairs, when or how often rental unit inspections take place, and whether the tenant is allowed to make changes to the property, such as painting interior walls. Rules of behavior can also be detailed in the written lease document, so you might include details about whether smoking is allowed in the unit, noise level restrictions and any local home association restrictions the tenant must follow.
MyRental.com offers experienced and new landlords tools that make the application and tenant screening process simpler. From a free online rental application to rental history, credit evaluation and background checks, our services help ensure landlords find desirable tenants quickly.
Posted by Admin 8:00:00 AM
Subscribe to Email Updates