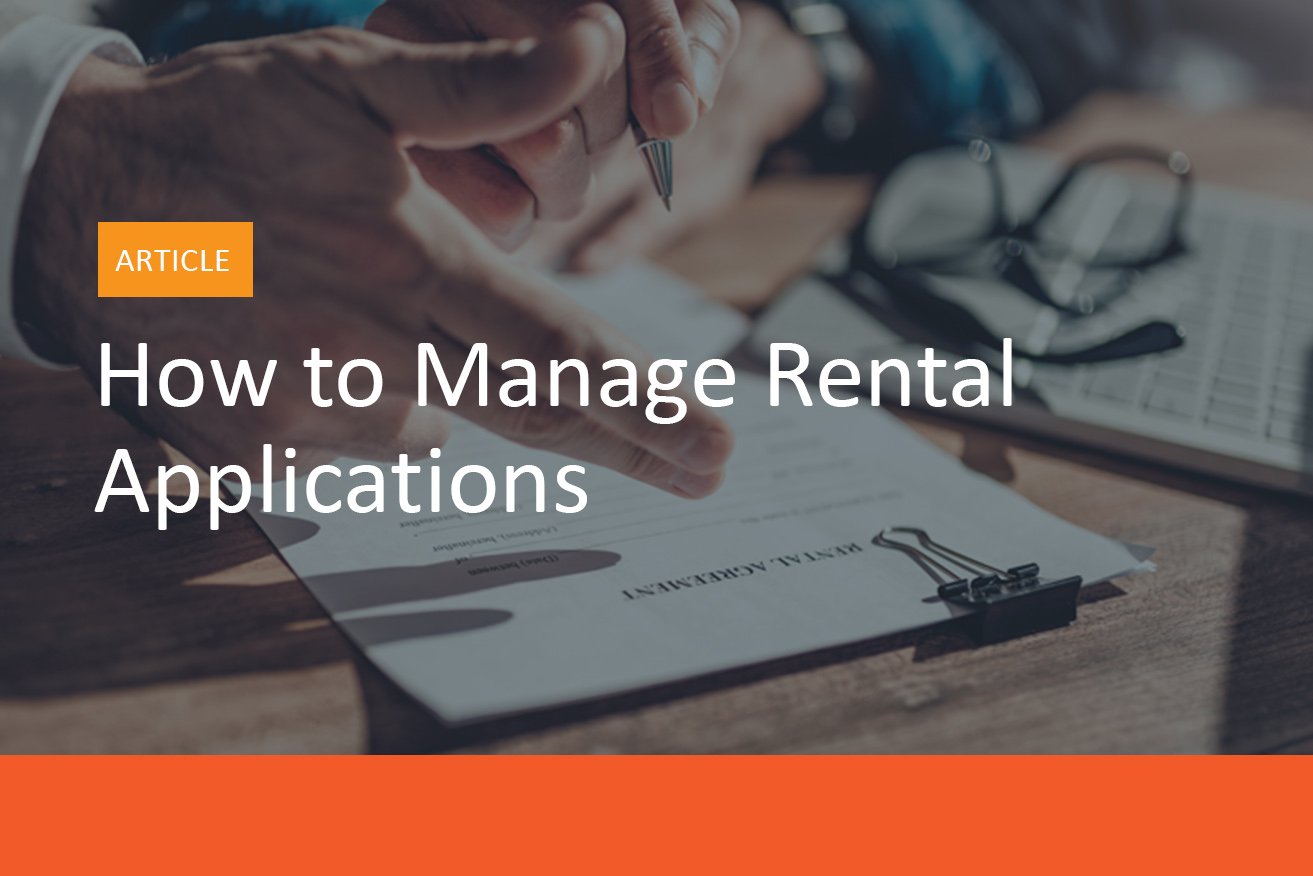 As a landlord, one of your biggest fears is having a property that sits empty for weeks or even months. Every day that rolls by marks another dip in your bank account. That said, the last thing you want to do is rush in a new tenant only to discover they're stuck in a financial quagmire or have a long history of trashing homes and failing to pay rent. Plus, losing a tenant (even if you're ready for them to go) brings its own slew of budget-busting costs beyond lost rent, including marketing and administration fees, screening costs and potential maintenance or required upgrades.
Putting together an online rental application is the first step toward streamlining your resident search, but the big question is how you'll manage those applications once they start arriving. From setting up a simple submission process to partnering with tenant screening services that make your job and your life a lot easier, here's how you can identify a winning tenant without losing your sanity.
Create a Checklist
It's easy to miss out on an important step or let an applicant's paperwork slip through the cracks if you don't have a detailed system in place. By creating a checklist containing all the essential steps and documentation, you're safeguarding against careless mistakes and keeping every prospect on the same path toward possible residency.
Depending upon the jurisdictions, here's an example of what your checklist might contain:
Gather rental applications and any corresponding fees

Request key documentation, including proof of income

Process credit checks

Conduct background checks

Check references
After each step, you'll likely be able to cull ineligible individuals and reduce your applicant pool until you're ready to make a decision. Then, it's time to schedule the lease signing and hand over the keys.
Craft a High-Quality Online Rental Application
Your rental application is the most crucial piece of the entire interview process. It helps you gather the basic information required to understand who's applying. This information is also useful to conduct additional tenant screenings, such as a background check or credit report, though some searches may require additional documentation or separate applications.
Online rental applications are convenient. They let potential residents show their interest in a property without going through extra steps such as picking up or printing an application, and manually filling it out and scanning, emailing, or driving to the rental office to submit it. Online submissions help with organization and speed, too, allowing you to find your dream tenant quickly and minimize lingering vacancies.
Be sure your application includes fields for the following:
Number of occupants

Size, type and number of pets

Total applicant income

Employment history

Housing history

Preferred move-in date

Desired lease term
The online rental application should specify which documents you'd like applicants to provide, such as a driver's license or other approved photo ID, tax records, pay stubs, and bank statements.
Determine Which Other Screening Options to Include
Basic information is a good way to see a snapshot of each prospective tenant, but to truly understand who you're considering, you often need to dig deeper. Subject to local laws, some items which you might wish to consider include:
Credit Report: Credit scores run the gamut from a low of 300 to a practically perfect 850; though most people have scores that range somewhere between 600 and 750.
Eviction History: Eviction is a complex, frustrating process. Lower the chances you'll ever have to file against a problem tenant by verifying whether they've been evicted in the past.
Address History: How frequently has the applicant moved? Do they zig-zag across multiple states for work or abandon properties frequently for other reasons?
Criminal Background Check: Find out whether applicants have recently been arrested or if they have ever been convicted of a crime, what those crimes are, any jail time that followed and if there is a current court case or warrant in effect.
Multistate Sex Offender Check: Help keep other tenants and neighbors safe by eliminating prospects who are on the sex offender registry in your state or other included screening areas.
SafeRent Score™: This proprietary algorithm uses credit and application information to help you predict whether or not an applicant is likely to default on their lease.
A Look at Tenant References
Another way to double-check the veracity of a potential tenant's claims and also assuage your own concerns about someone's reliability, character, or financial security is to ask for references. There are three kinds in play:
Personal: A potential tenant's friends or family members may not be the most objective character witnesses, but you can often still glean quite a bit of information just by gauging their enthusiasm and asking simple questions about the length of the relationship, whether the applicant smokes or has pets, and what about the applicant would make them a good tenant.
Property: When such references are allowed by law, former landlords

can be fountains of useful information. They're usually happy to fill you in on their former tenant's length of residency, whether they caused problems, if they paid rent on time, what kind of condition the property was left in and whether they'd rent to the tenant again. Property owners or managers are generally unbiased, too; since they are not invested in the outcome of your search, they're likely to tell the truth.

Professional: Reaching out to an applicant's professional references may be beneficial to substantiate salary claims or check on length of employment. To be sure you're actually talking to the person in charge, check the company's website or LinkedIn to see if the listed reference appears.
Evaluate All the Data You've Collected
Perhaps the most grueling part of the tenant review process is looking through all of the applications and the results of tenant screenings to see who qualifies. Picking a tenant based on a single factor is never a good idea; someone with fantastic credit could have recently lost their job and have no steady income while someone who struggled with student loan debt could prove to be one of the most reliable, pleasant people you have ever rented to.
Utilize Tenant Screening Services
All of these steps can be quickly and easily condensed with tenant screening products such as those offered by MyRental.com. The combination of a mobile-friendly app and the ability to add a wide range of screening requests all in one place provides the ultimate in efficiency and lets you leave the legwork to the professionals.
Topics: rental, property rental, rental applications
Posted by Admin 10:17:08 AM
Subscribe to Email Updates