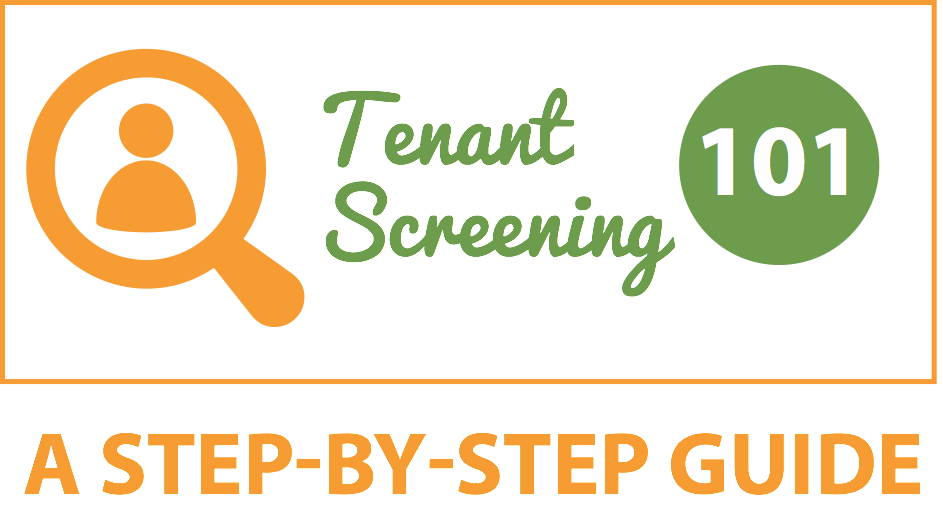 A Step-by-Step Guide to Finding a Great Tenant
Whether you have purchased your first rental property or are a seasoned investor, you should know that the most important part of the entire process is screening potential tenants. Because your tenant will occupy one of the largest investments you could ever make, you'll want to ensure that he or she will not only meet their financial obligations, but also take good care of your property.
Start by identifying your minimum requirements: Before even listing your rental property, develop a list of minimum and key requirements for potential tenants. For example, some landlords want a minimum screening score and prefer no pet or non-smoking policies. You may also require your tenant to obtain renter's insurance which helps to ensure that their personal property is covered in the event of a disaster or theft.

Whatever you do, be careful to not discriminate against protected classes: Familiarize yourself with the requirements within the Fair Housing Act of 1968. The Office of Fair Housing and Equal Opportunity (FHEO) protects people from discrimination based on race, color, religion, sex, national origin, disability, and familial status. If you are unsure of the discrimination laws at the local, state, and federal levels, consider consulting an attorney, or at a minimum, visit the U.S. Housing and Urban Development website as well as The Leadership Conference on Civil and Human Rights for state information.

Prepare a standard response to inquiries: Your response should include your availability to show the property, the room count and size, number of bathrooms, and special features such as on-site laundry, parking space, kitchen upgrades or additional storage. It should also include your list of minimum requirements. By standardizing your initial response to applicants, you'll avoid wasting your time and that of any applicants who do not meet your standards.

Learn about potential applicants during property tours: Here's your opportunity to learn as much as you can about potential tenants. Ask question such as why they are moving. Ask if they have pets or hobbies. They may have forgotten that you have a "no pets" policy or may have a hobby that causes damage to your property. For example, if someone has a motorcycle and likes to tinker, bring up any concerns about noise or access to a garage. You will learn a lot about potential tenants by just letting them ramble.
Take precautions to prevent renter fraud: Unfortunately, ID theft is major problem across the country. According to a 2016 Identity Fraud Study by Javelin, $112 billion has been lost in the past six years due to identity theft. While asking to see a form of photo identification does not eliminate the possibility of fraud, it's a first step in protecting yourself from the cost associated with renter fraud. Other steps include requirements for proof of income and employment which can be verified with copies of their last two paystubs and bank statements. Take your investigation even further and ask for contact information of their last two landlords so that you can find out how timely they were with rent payments or if they caused any damage to the property. SafeRent Solutions' product, ID Trust, offers fraud prevention services to help verify the identity of in-person and online applicants.

Make a small investment to protect one of your biggest investments: For a minimal fee, a good screening service can give you piece of mind that you are making a good decision. The fee can even be collected by the applicant as part of your application process. An online tenant screening service like myrental.com goes beyond a simple credit check and provides a "score" aggregated after looking at the applicant's:
Criminal history, including sex offender registry and terrorist alert
Eviction history
Previous addresses
Credit score
Conclusion: Do your homework before deciding to rent to a potential tenant. . Using a good screening service is not only easy, but an economical investment considering the cost of eviction, property damage and of loss rent revenue.
Posted by Admin 11:41:10 AM
Subscribe to Email Updates