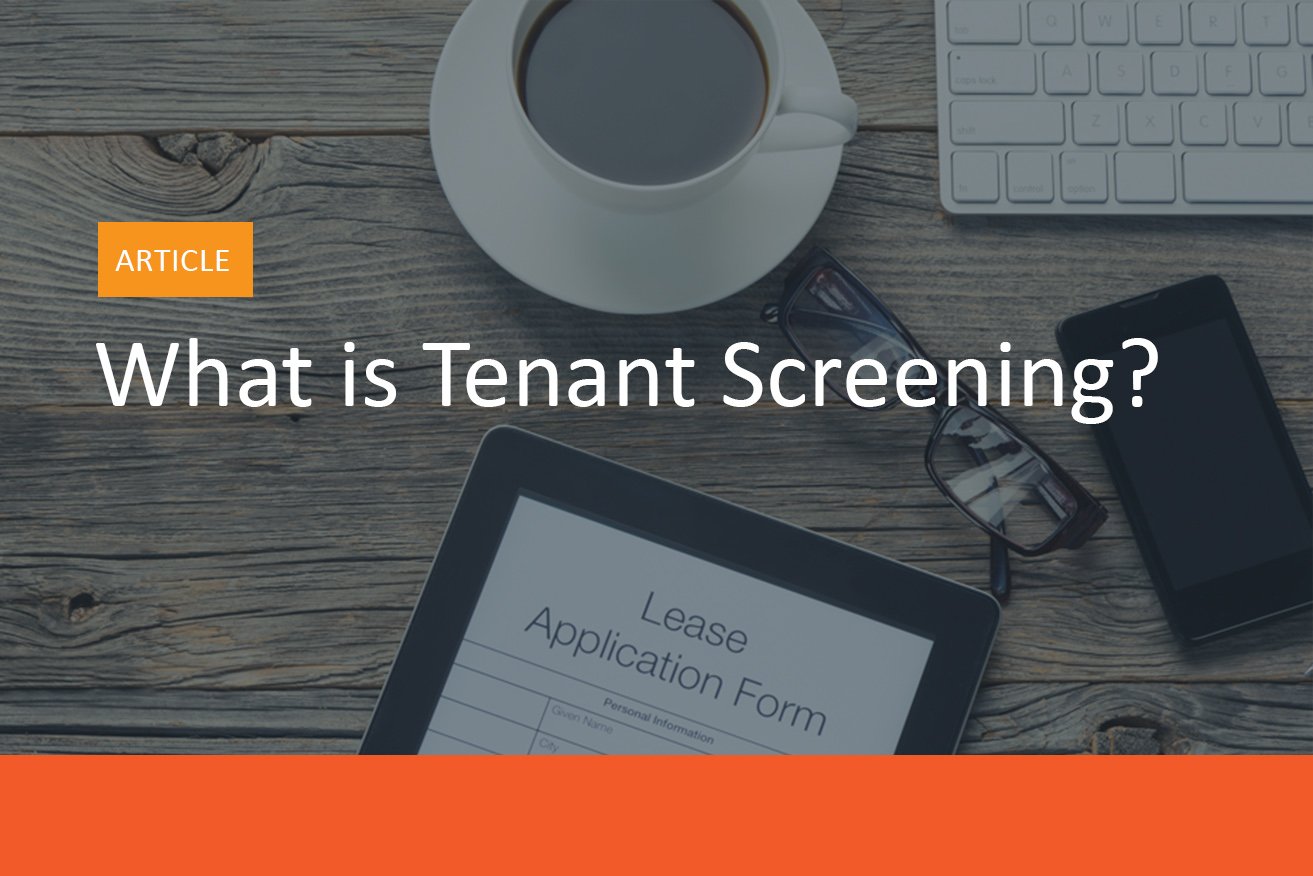 Do you really know who's living in your home? Most landlords have already begun streamlining their search for the perfect resident by moving to an online rental application. However, without a qualification process in place, a landlord is often left hoping the details on that application are accurate. Professional tenant screening services can help remove the guesswork and give you objective evidence of who applicants are, where they've been, and whether they're worthy of your trust.
Putting Together a Comprehensive Online Rental Application
We don't often think of an application as a screening tool, but it contains almost all of the information you need to paint a general picture of each candidate. To that end, build an application that gathers the data you need most including:
Applicant's name and contact information
Number of applicants including both children and adults
Number, type, and size of pets
Employment information
Income
Address history
Requested move-in date
Preferred lease term
If there are multiple adults jointly applying for a single property or unit, they'll each need to fill out their own form so you can consider each individual on their own merits. Paper applications work, but offering online submission is often more convenient and less time-consuming for everyone involved.
Credit Report
A simple three-digit number could help you determine whether a potential tenant is likely to hold up financial commitments, including rent. A credit score is a bank- and lender-approved way to understand someone's debt repayment history. Though there are multiple credit bureaus, each with their own scoring models, the criteria are largely the same:
Payment history
Length of credit
Type of credit
Amount of credit vs. credit used
Number of credit inquiries
Credit checks may also serve as a secondary way to verify your applicant's name, possible aliases, social security number, known addresses, and any other information that is in the public record.
Criminal Background Search
Criminal searches can be conducted by geographic area, including county or statewide inquiries, and include records related to misdemeanors, felony convictions or incarceration as provided by key sources, such as the Department of Corrections and the Administrative Office of the Courts.
Some results, such as an arrest for turnstile jumping two decades ago, may be inconsequential. However, other findings, such as a history of violence or habitual property destruction, could be all you need to rule out a candidate (if allowed by applicable law).
Eviction Report
Landlords generally ask three things of their tenants: pay on time, honor the lease, and don't trash the place. Not coincidentally, violations of those three requests are some of the biggest reasons renters are evicted. Opting to include an eviction history report as part of your tenant screening process gives the Landlord insight into past tenant actions that may serve as indications of future behavior.
Eviction reports generally include the following eviction court records:
Failure to pay rent
Writs and warrants of eviction
Tenant judgments for rent
Unlawful Detainers
Tenant judgment for possession and money
You'll also be alerted to possible red flags concerning an applicant's social security number and quickly know whether that applicant has applied for housing elsewhere in the search network. Taken together, these factors paint a picture of each potential tenant's propensity for skipping out on rent—hopefully saving you time, money, and frustration down the line.
Address History
Yes, renters should disclose their address history as part of the initial application, but those lists may be incomplete, erroneous, or even deliberately falsified. Address reports utilize an applicant's social security number to identify previous addresses that may not appear on other documentation, including housing arrangements subject to informal agreements. Even simple discoveries, such as an old city of residence, could help you tailor your criminal background searches by jurisdiction and either cast doubt upon or confirm an applicant's narrative.
Sex Offender Search
A staggering 60% of sexual abusers who target children are known to their victims. These criminals are often not family members but rather babysitters, child care providers, and yes, neighbors. As much as your focus needs to be on your financial well-being and other professional interests, you also have a duty to protect your other tenants and the community as a whole. Make a sex offender registry search part of your tenant screening process and you'll gain access to a multistate search tool identifying which applicants are convicted sex offenders. Each report also includes detailed case and conviction information, providing important context to help you understand the applicant's criminal history and who may be at risk. Sources of information are trusted government and law enforcement agencies such as the Departments of Public Safety and State Police.
Terrorist Alert
While the government has numerous experts dedicated to tackling homegrown terror cells, but everybody has to do their part — landlords included. Conducting a terrorist database search as part of your tenant screening process not only protects your own interests, it aids law enforcement in identifying and locating suspects who could be a security threat.
Tenant Scores: Tenant Screening Service Results in Three Digits
If you like the relative simplicity of a credit score, you'll like the practicality of the MyRental™ SafeRent Score™. These scores follow the familiar triple-digit pattern, but incorporate inquiry and eviction data in addition to credit history. Scores range from 200 to 800; lower numbers indicate a higher level of risk of defaulting on their lease, while applicants with higher numbers indicate a lower level of risk.
Renting to the wrong person could have devastating financial consequences. Safeguard your financial future—and shield yourself and your tenants from unnecessary stress—by utilizing a single tenant screening tool or a comprehensive package to assist you in prequalifying potential tenants and helping you to determine who'll appreciate and respect your property every bit as much as you do.
Topics: property rental, rental applications, background check
Posted by Admin 2:10:27 PM
Subscribe to Email Updates