Are you thinking about purchasing an investment property? Maybe you bought a new place and your previous home hasn't sold yet. These are a few scenarios that can put you in the position to be a first-time landlord.
So you might be wondering:
"What do first-time landlords need to know?"
Here is a checklist for first-time landlords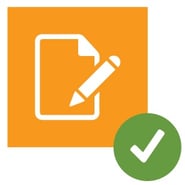 Do your own walk-through: Before you are ready to show your property, walk through it as if you were going to rent it. Keep a pad and pen with you and make note of anything that looks like it needs repair. It could be as small as a loose doorknob or as major as ripping up stained carpet. If you have any concerns about electrical or plumbing, however, make sure to hire a qualified and licensed electrician or plumber. It isn't worth saving money on such important areas that can be dangerous if not fixed properly. You want to make sure someone cares for your property like a loving home, so why not do the same? It shows you have a real interest in keeping it in great condition. This can also protect you if there is any damage by the tenant that you took the extra step to make sure it is move-in ready.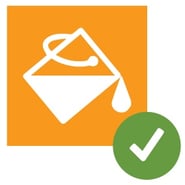 A coat of paint will go a long way: You would be surprised what a coat of paint can do for any space. It will give the entire property a fresh look! With all the options when it comes to paint today, be sure to do your homework before you head to the hardware store. For example, use a paint that prevents moisture damage in a bathroom and in high-traffic areas, use a semi-gloss or eggshell finish that can be wiped clean with a wet cloth to protect against stains and marks on the walls. Just make sure to go with a neutral color. You don't want anything that is too dramatic. You want a potential tenant to be able to visualize their own items in your space when they come for a walk-through.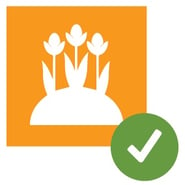 Curb appeal counts: Just as you are looking at the inside of your property, do a walk-around outside and see if anything needs a clean-up. Make sure the lawn is not overgrown or full of weeds. Put the garbage cans behind the property or near the garage. If you have a porch or deck, put out a few flower beds. Make sure that the mailbox and house numbers are in good condition and well-attached. If not, make another trip to your local hardware store to pick up some replacements. You want the outside to be as warm and inviting as the inside!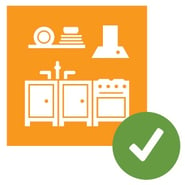 It is all about kitchens and bathrooms: If you have ever looked at a property, you know that kitchens and bathrooms are the most important features of a home. You certainly don't have to do a full remodeling, but make sure both the kitchen and bathroom are well scrubbed. These rooms get the most use and abuse, so make sure everything is clean and sturdy. Another small (and easy) fix is to swap out fixtures. Changing a light switch cover, cabinet handles, or even a light fixture is an easy and inexpensive way to add some sparkle to any space! If the refrigerator is slowly dying, think about getting a replacement. It may cost a little upfront, but it will be more energy efficient than something old that could potentially die right after your tenant does a full food shop.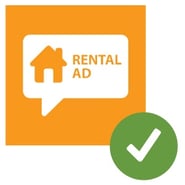 Know the federal and local rental laws: Before you post your rental ad, make sure you are familiar with federal and local laws related to rentals. For example, you cannot deny a rental due to a "no pets" policy if the animal is a service dog. This is a violation of the Americans with Disabilities Act. If your property is part of a homeowner's association (HoA), they may have their own guidelines related to rental units. Make sure you have a copy of the guidelines and are familiar with anything specific related to rentals.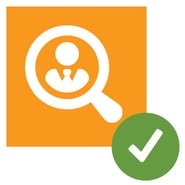 Screening Tenants: The importance of tenant screening cannot be stressed enough. While there are rules associated with what is and is not allowed to influence the decision to rent a potential tenant, you are certainly within your rights to have a complete background check completed. So make sure you are familiar with the Fair Housing Rules put forth by Housing and Urban Development so you are not acting in a discriminatory manner and use MyRental to screen your tenants. Find out if they have any evictions, a criminal history, if they are on a sex offender history, or even a terror watch list.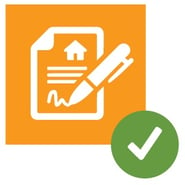 Signing the Lease: When the day comes to sign the lease with your new tenant, arrive early and take photos of each room for future reference. Is your tenant responsible for shoveling snow in the winter or mowing the lawn in the summer? Make sure it is completely spelled out in the lease and understood by the tenant prior to signing. When your tenant arrives, do a complete walk-through of the property with them. If there are any questions address them on the spot and note them on the lease. Explain the utilities your tenant will be responsible for, such as electric and water, and what you will pay for, such as sewer and trash. Be sure to provide a receipt for any payments that you collect in person, like first and last month's rent or a security deposit. Make sure to also give them a copy of the signed lease. Hand over the keys and wish them well in their new home!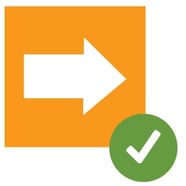 Get Started: According to the property report company, RentRange, tenant demand for single-family rental properties remains strong, with rent increases in securitized properties approaching 6%, making this a great time to jump into investment properties. The key to getting started in the rental property market is staying organized and renting to reliable people that will keep your property in good condition and pay rent on time. By following this checklist, you will have a great start as a landlord.

Disclaimer: The information in this article is solely for editorial purposes and should not be viewed as recommendations of CoreLogic.

Posted by Admin 10:06:37 AM
Subscribe to Email Updates